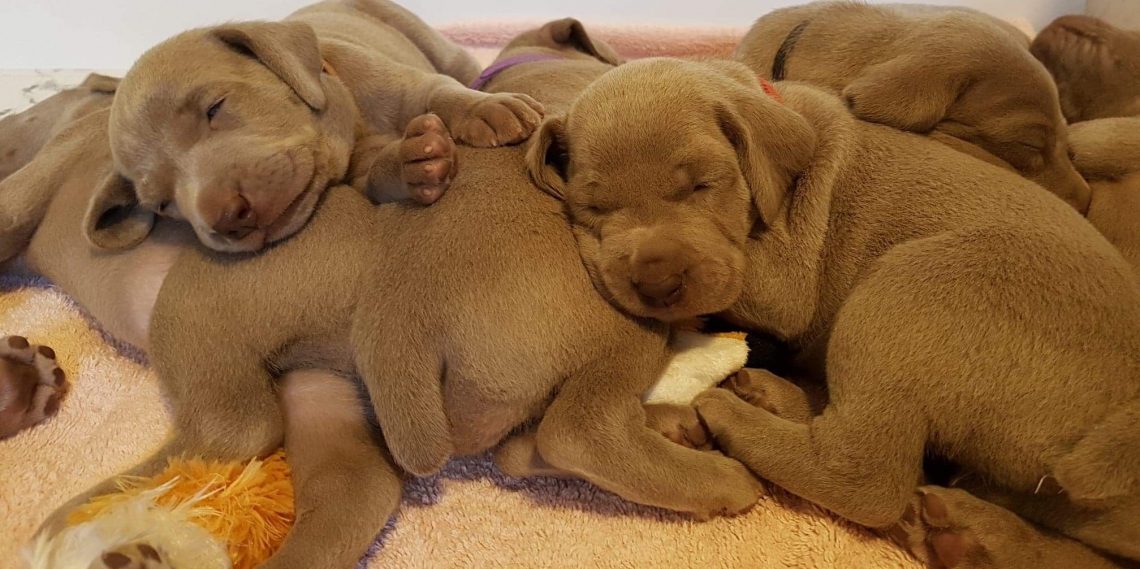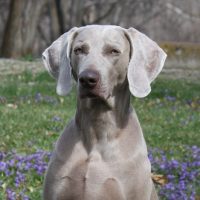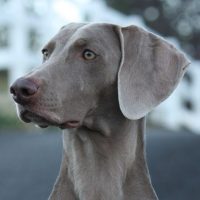 CGC CD FDJ RE VX NRD CD RA NAVHDA NA PZ 2
FD SD RD WDX V NAVHDA NA PZ 1
WAYPOINT CONFIRMS OCTOBER 2019 BREEDING
ACCEPTING 2 MORE RESERVATIONS – TRIALING AND HUNTING HOMES PREFERRED AND COME FIRST
Call Fred Today
519-615-4867
Email Fred Today
fredstaub@waypointweimaraners.com
Swede x Kena Litter
2019 is an exciting year for Waypoint. We selected a gorgeous stud dog from the Camelot/Luxe line. GCH Camelot's Luxe Winter's Waltz JH aka "Swede" will bring in the perfect proportions and a more square head. He has everything to compliment the beautiful big running Waypoints Smooth Power Stroke FDJ WDJ NA lll aka "Kena".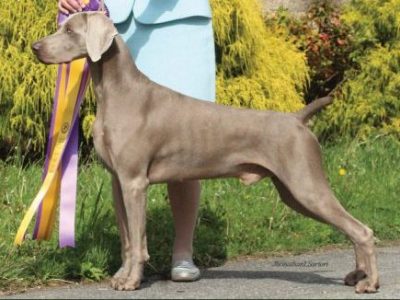 Swede is a handsome dog who has swept the show judges off their feet from a very early age. He has had a fantastic show career winning countless awards and was #1 Weimaraner in the U.S.A. in 2017. He is currently hunting with his owners and working on higher field titles in the U.S.A.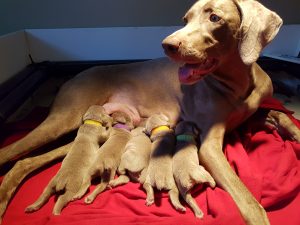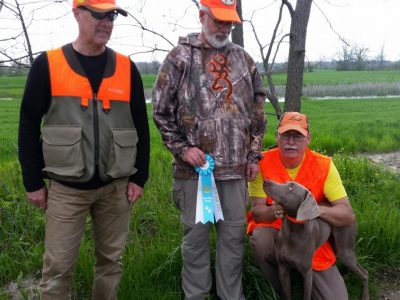 Kena is a great dog to have in the field as she loves to run and use her excellent nose to find and staunchly point game birds. That is a job she takes seriously. Kena enjoys learning new things and works well towards new titles constantly. After her Natural Ability Test in NAVHDA she went straight into her FIELD DOG JUNIOR CKC title (with high scores) with her owner Randy. Kena loves ducks and retrieving them so easily achieved her WATER DOG JUNIOR last year. In her spare time she goes on canoe trips, camping and hunting with Randy and Sharla in Northern Ontario.
Birth Announcement
We are pleased to announce on May 19, 2019, 8 healthy puppies were born to Kena. All puppies have been placed into loving families.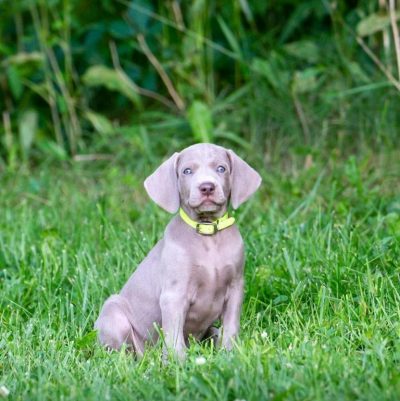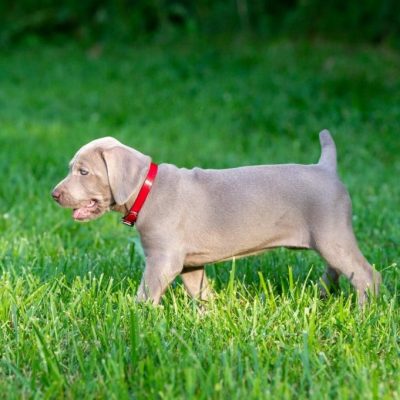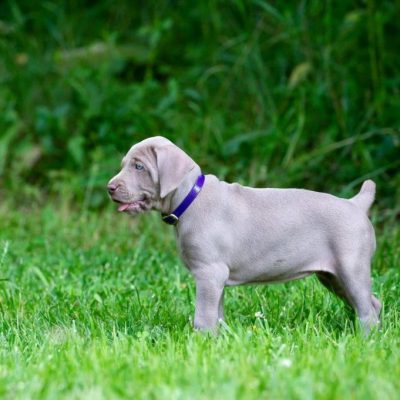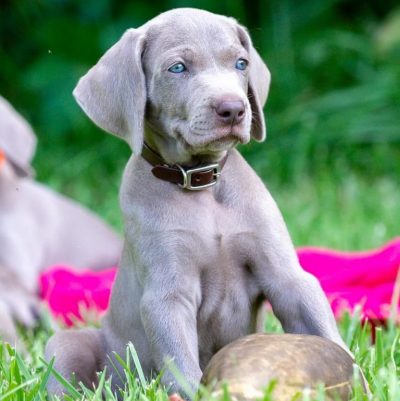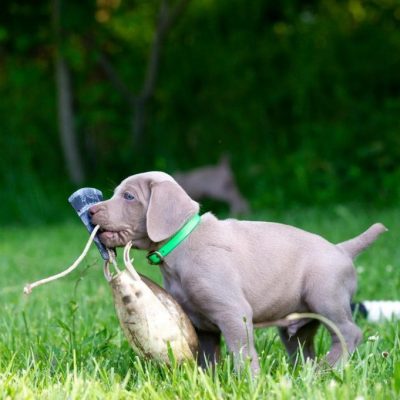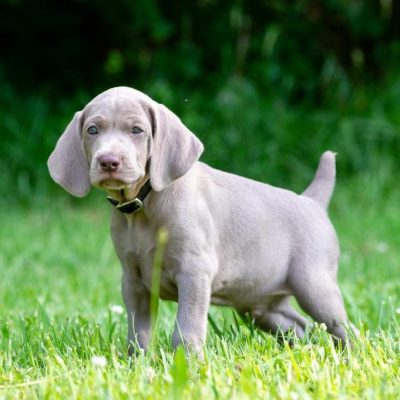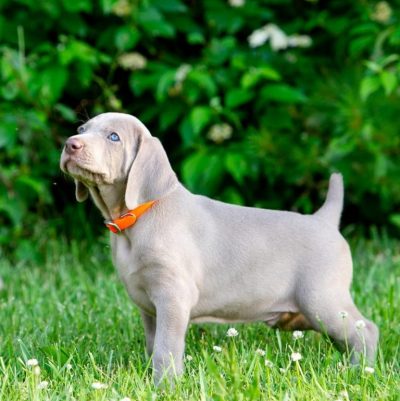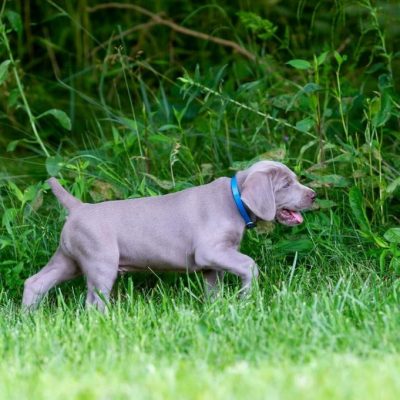 Photography by: Ingela Larson Smith
Fred and Sue have far exceeded our expectations in breeder support. They are available day or night for any and all questions that come up when you have a new puppy in your home. Waypoint provides continuous training ideas and support as well as organized official training days. They are there for you every step of the way to ensure you and your puppy are on the path to a long and enjoyable career hunting.
Jamie & Jodie Campbell